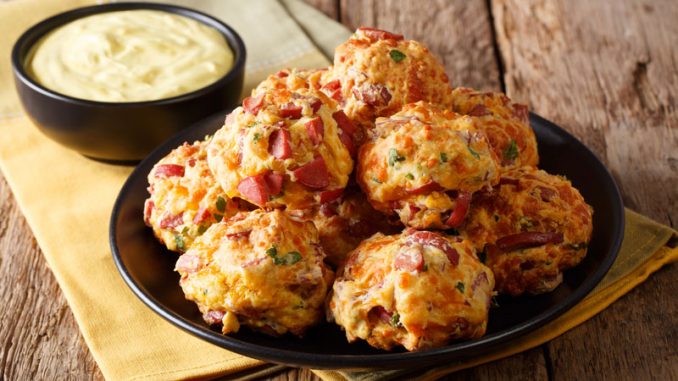 This recipe can be found almost everywhere, but we have tried many and decided this is the one to keep.
Ingredient
4 cups graded cheddar cheese
2 cups baking mix, pancake mix, Bisquick or self rising flour
1 pound Jimmy Dean hot sausage
Directions
Mix all together in a bowl.
Form 1 – 1.5 inch balls
Bake them in a 350 deg oven.
Bake about 20-25 minutes until golden brown.
Notes
This is a simple recipe where you can add your own variations. You can also make a dipping sauce of cheese, gravy or jam to make this a truly holiday treat. This is one of the recipes we will be making when we start camping again.
I have made this twice and used the stand mixer both times. Using the dough hook it still took about 10 minutes to mix everything together. I also use parchment paper on a cooling rack to minimize the browning from the pan.
This recipe came from the Hillbilly Kitchen YouTube channel.