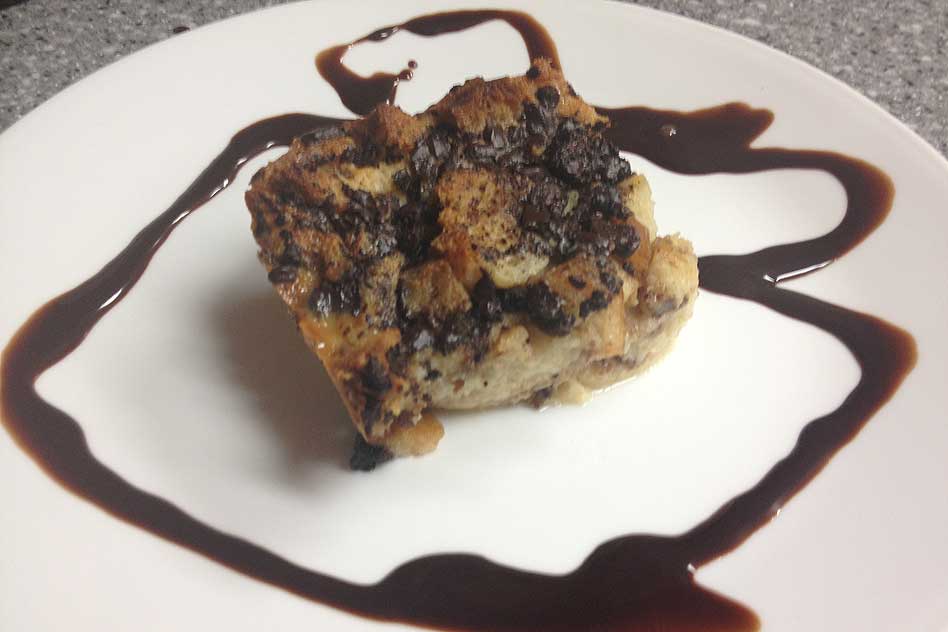 This dessert has always been a big hit. We started cooking it in the oven and then thought, I bet this would be better cooked on the Green Egg, and it was! Everyone raves when they see us preparing this dish. Try it your self and let us know how it turned out.
Ingredients
One loaf Pepperidge Farm Cinnamon Raisin Bread
1 stick of butter (softened)
3 eggs (beat the eggs)
2 cups of sugar
1 tsp. vanilla
1 qt of half n half
Shaved dark chocolate
Cinnamon
Directions
Spray a 9 X 13 pan with non-stick spray
Tear the bread into pieces and put in the pan.
Mix the next 6 ingredients and pour over the bread.
Sprinkle with cinnamon and shaved dark chocolate.
Bake at 400 degrees for 1 hour using the plate setter for indirect heat.
Notes:
If you have to cook this dessert inside, you can reduce the ovens temperature to 350 degrees, everything else is the same.