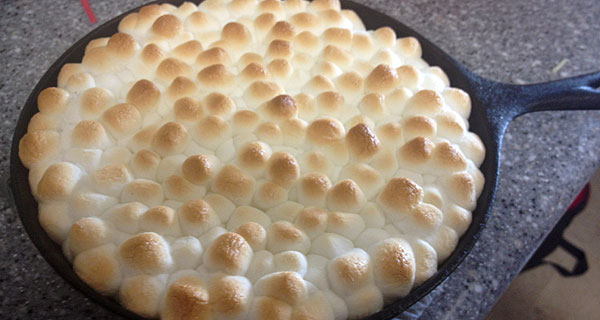 Everyone loves this, it's so good it will bring the kid out in all of us.
Ingredients
1 10oz bag of Ghirardelli 60% cacao chips
1 10oz bay miniature marshmallows
1 box of graham crackers, for dipping
8 inch iron skillet
Directions
Preheat green egg to 450 degrees with place setter legs up.
In the cast iron skillet, add the chips first, then the bag of miniature marshmallows.
Place the skillet in egg.
Bake for 8 – 10 minutes, or until the marshmallows turn golden brown.
Serve with graham crackers for scooping.