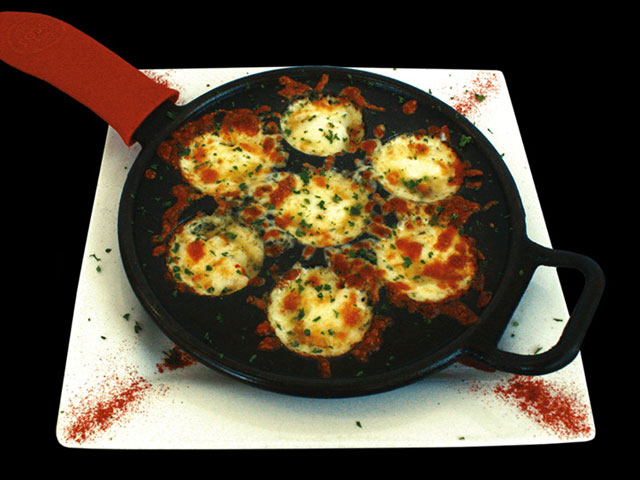 Ingredients
1 lb 26/30 shrimp (peeled and deveined)

½ cup cooked bacon pieces (4 pieces chopped)

2 whole Serrano peppers (deseeded and finely chopped)

½ lb shredded pepper jack cheese

2 sprigs freshly chopped parsley

Creole Seasoning to taste
Directions
Season the shrimp with Creole Seasoning, let sit at least 20 minutes
Arrange seasoned shrimp on your fajita skillet
Evenly distribute chopped bacon, Serrano peppers and shredded pepper jack cheese
Top with parsley
Broil at 500 for 10-12 minutes until cheese browns and turns bubbly
Notes:
Most of us have a fajita skillet at home, but never use it. Now you have a reason to use it. This makes a great great presentation.
If you cook this dish in the Green Egg, you should use the plate setter for indirect heat.
This recipe comes from Don's Seafood here in New Orleans. If you are ever there try it for your self.