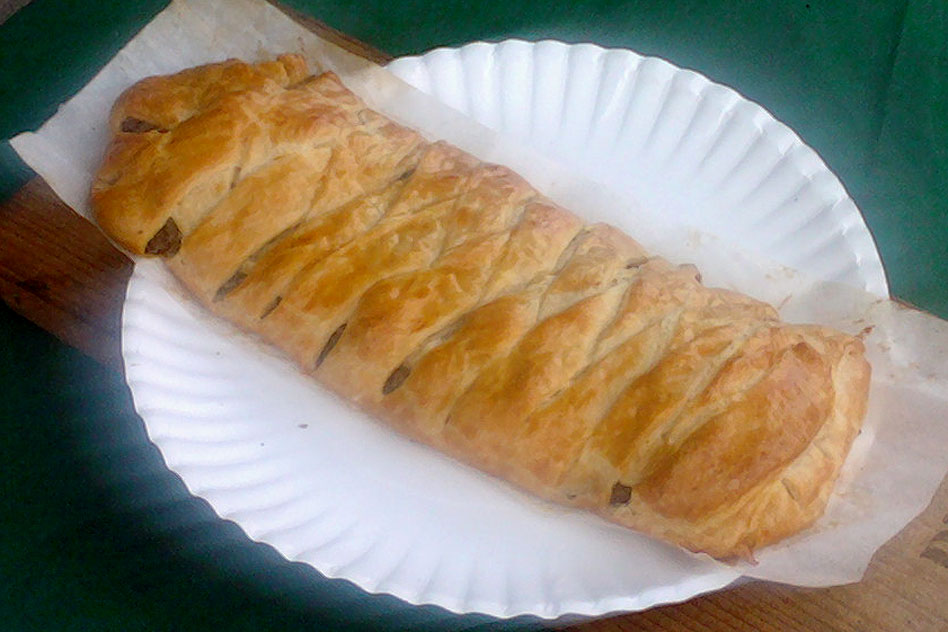 This is one of my favorite breakfast dishes, it can be cooked on the grill or in the oven! The way everything blends together it is OSoo Good. You should try some.
Ingredients
2 – 16 ounces bulk Jimmy Dean Hot Sausage
1 cup chopped onion
1/2 cup chopped celery
1/2 cup chopped green pepper
2 garlic clove, minced
8 oz. cream cheese, cubed
4 tablespoons chopped green onions
4 tablespoons minced fresh parsley
3 tubes (8 oz) refrigerated recipe creations (crescent rolls not cut)
1 egg, lightly beaten
Directions
In a skillet over medium heat, cook sausage, onion, celery, green pepper and garlic until meat is no longer pink and vegetables are tender; drain. Add cream cheese, green onions and parsley. Cook and stir over low heat until cheese is melted; set aside.
Unroll each of the dough's on a greased baking sheet. Roll into a 12-in. x 10-in. rectangle.
Spoon sausage mixture to within 3 in. of long sides and 1 in. of ends. On each long side, cut 3/4-in. wide strips 3 in. into center. Starting at one end fold alternating strips at an angle, forming a braid.
Brush dough with egg. Bake 350 degrees for 20-25 minutes or until golden brown. Store leftovers in the refrigerator.
Notes:
We have found that if you make the mixture the night before and refrigerate it over night, it seams to taste better.
Also, if you double the mixture you can make 6 braids