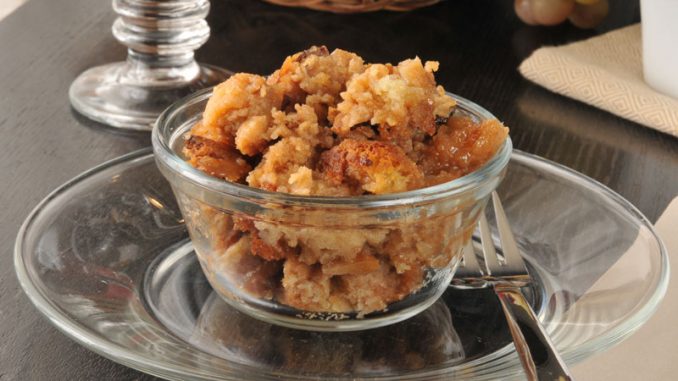 The original Dark Chocolate Bread Pudding was always been a big hit, so why not tweak it a little and use old Glazed donuts!
Ingredients
6 Old Glazed Donuts, 3-4 days
1 stick of butter (softened)
3 eggs (beat the eggs)
1 cups of sugar
1 tsp. vanilla
1 qt of half n half
Shaved dark chocolate
Cinnamon
Directions
Spray a 9 X 13 pan with non-stick spray
Cut the Donuts in to small pieces and put in the pan.
Mix the next 6 ingredients and pour over the bread.
Sprinkle with cinnamon and shaved dark chocolate.
Bake at 400 degrees for 1 hour using the plate setter for indirect heat.
Notes:
You can add different twist to this recipe by adding pecans, or making a glazed to drizzle on top.