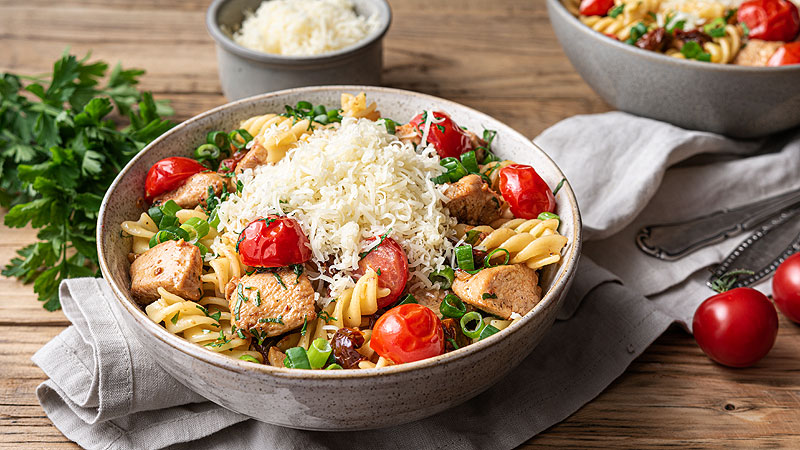 This is a good recipe on a hot day and you want something cool and refreshing. Cooking your pasta ahead of time will keep the temperature comfortable in your kitchen.
Ingredients
2 Cans chicken or one rotisserie chicken
1 16 oz box pasta cooked, your choice
1 tbsp chopped fresh basil
1 cup Cherry or Grape tomatoes cut in ½
1 cup Grated Parmesan cheese
Salt/pepper to taste
1 bottle of your favorite Caesar dressing, you can also use Italian creamy or an oil base dressing.
Directions
Mix all ingredients together except for the dressing.
About 10 to 15 minutes before serving, mix in the dressing.
In the heat of the summer, everyone is looking for a cold lunch option. This dish was served at a baby shower in July and our daughter wanted to reproduce it.
Notes
You can mix all the ingredients together except for the dressing the night before.
We like to have extra cheese and tomatoes for toppings when serving.
You can also use Cajun seasoning to spice up the dish a little.