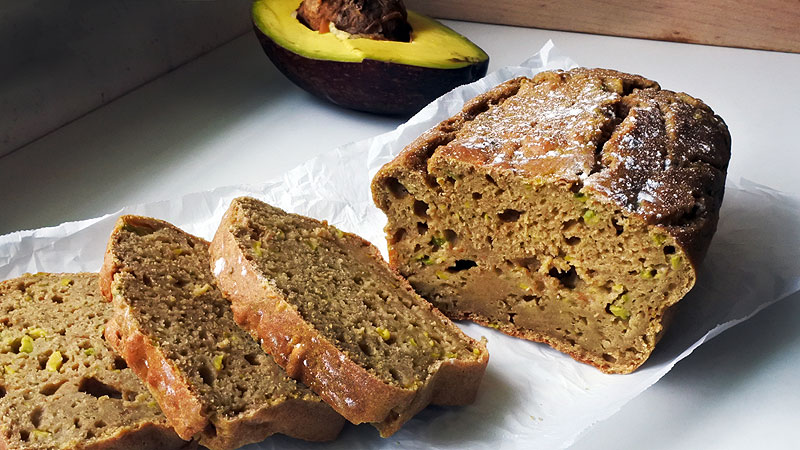 When I say Avocado bread, some people think of Avocado on toast. Well I say blend it all together then you can add a different topping.
Ingredients:
2 Avocado's
3 Eggs
2 cups flour
3/4 cup sugar
1.5 tsp Baking Powder
Directions:
Add all ingredients in a mixing bowl and mix until combined
Place in a greased baking pan
Bake at 350F for 45-50 minutes
Notes:
You can also make muffins with this recipe. You can top the bread or muffins with butter, cinnamon sugar, eggs, the toppings are endless.