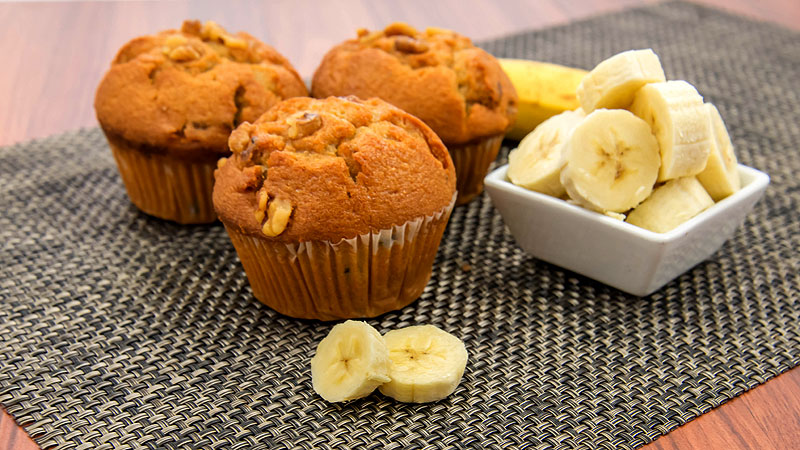 Everyone has a recipe like this on, but when I have bananas ripening I have to make these.
Ingredients:
1 3/4 cups all purpose flour
3/4 cup sugar
1 1/4 tsp cream of tarter
3/4 tsp baking soda
1/2 tsp salt
2 ripe bananas, mashed
2 eggs, beaten
1/2 cup vegetable oil
3/4 cup chopped nuts, walnuts or pecans
Directions:
Combine the first 5 (dry) ingredients in a large bowl and mix.
Add the rest of the ingredients and mix till combined.
Pour in to muffin cups filling 3/4 full.
Bake at 400 for 16-18 minutes or until golden brown.
Notes:
Makes about 18 muffins.
You can also use a small loaf pan but you will need to watch it closely, last time the edges were done but not the middle.