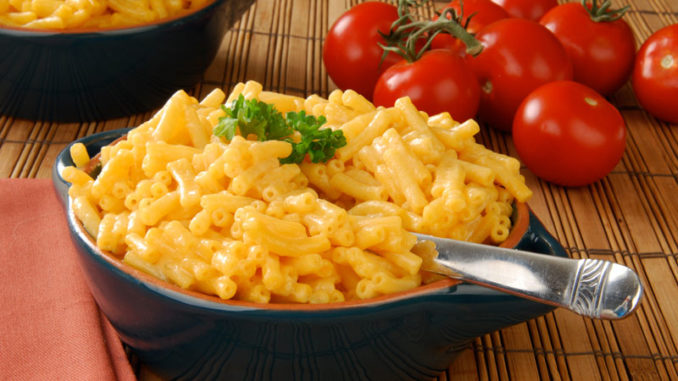 Ingredients
For the cheese sauce
4 cups whole milk
1 cup Wis Pride
1 cup Velveeta
16 slices yellow American cheese
12 tablespoons Salted butter
1 teaspoon Colman's dry mustard
1 teaspoon salt
2 Pinches of nutmeg
1/2 teaspoon Worcestershire sauce
6-8 drops Tabasco sauce
Directions
Cook pasta according to package directions
To prepare the cheese sauce, place all ingredients into a medium sauce pan and heat until the cheese is melted and the mixture blended.
Remove from heat and mix one cup of heated cheese sauce to three cups of cooked pasta and serve immediately.
Notes:
You can also store cheese sauce in the refrigerator for later use or mix.
There are different variations you can try, adding lobster, crab meat, BBQ meats. Any of these will change the texture a little to elevate the flavor from a "Kids" Macaroni and Cheese to "Adult" side dish. You can also add Panko crumbs and run it through the broiler to crisp the topping.