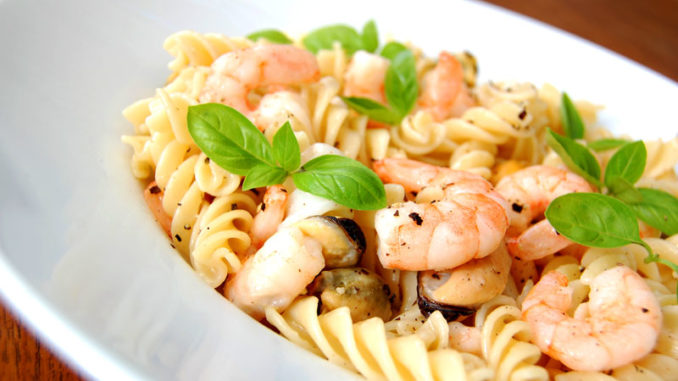 Some recipes are simple but very good. This is one of those.
Ingredients
1 lb Large pasta Shells
2-3 cups boiled, peeled shrimp
2-3 stalks celery
3-4 green onions
1/2 cup parsley
1 bottle Romoulade Sauce (Louisiana Fish Fry Brand)
Directions
Boil pasta, rinse and cool.
Chop shrimp to bite size pieces
Dice celery, chop green onions, mince parsley
Combine all together with sauce and adjust to taste
Serve cold… It's better the next day
Notes
We have used 5 lbs of pasta shells, 10 pounds (in shell) boiled shrimp, 1 bunch or celery, 10 green onions, 2 cups of parsley, and 5 bottles of sauce to serve about 50-60 people.
You can also add cherry tomatoes and or Basil for color and grated Parmesan cheese to add more texture and flavor.