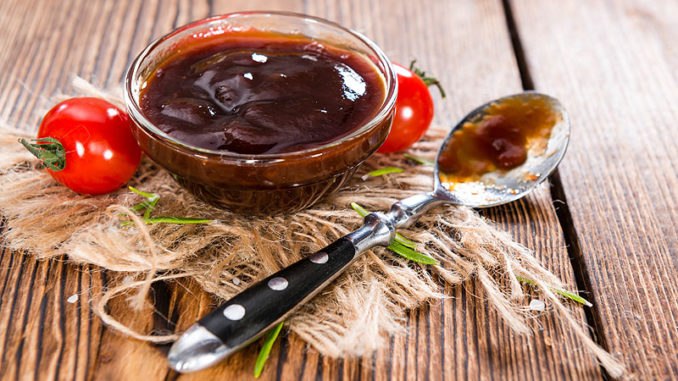 Everyone can make thier own BBQ sauce, and we now have 2 versions. Here is the sweet and a little spicy BBQ sauce taken from the Neely's recipe.
Ingredients:
2 Cups Ketchup
1 cup water
1/2 cup Apple cider vinegar
5 tablespoons light brown sugar
5 tablespoons sugar
1/2 tablespoon fresh ground black pepper
1/2 tablespoon onion powder
1/2 tablespoon ground mustard
1 tablespoon lemon juice
1 tablespoon Worcestershire sauce
Directions:
In a medium saucepan, combine all ingredients.
Bring mixture to a boil, reduce heat to simmer.
Cook uncovered, stirring frequently, for 1 hour 15 minutes.
Notes:
Watch the pan in the last 30 minutes, if the simmer is too high the mixture will start to spit everywhere. Trust me , I know I had to clean the mess.
Bottom line is that this BBQ sauce is O-Soo Good, the only request I had would be based on who you are making this for. You could adjust the pepper or the sugar to match your dry rub or your taste buds.