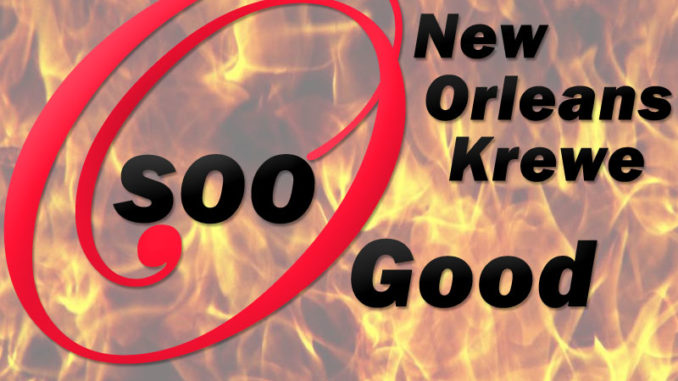 This is a very simple and elegant dish, and will impress your guests in a big way. It's also one of the most popular dishes served at the New Orleans Jazz and Heritage Festival; the line at the Crawfish Monica booth is one of longest on the Fairgrounds.
[ingredients title="Ingredients"]
1 lb. crawfish tails, boiled and peeled;
OR 1 lb. shrimp, peeled;
OR 1 lb. lump crabmeat;
OR 1 lb. oysters, drained and quartered.
1 stick butter (Do not use margarine.)
1 pint half-and-half (Look, relax.  Just don't eat this every day..)
1 good-sized bunch green onions, chopped (tops, too)
3-10 cloves garlic, chopped (to your taste)
1-2 tbs Creole Seasoning
1 lb. cooked fresh pasta (Dry pasta is all right if fresh is not available.  Rotelli is preferred, use your favorite shape.)
[/ingredients]
[directions title="Directions"]
Cook pasta according to the directions on the package. Drain, then rinse under cool water.  Drain again, thoroughly.
Melt the butter in a large pot and saute onions and garlic for 3 minutes.
Add the seafood and saute for 2 minutes.
Add the half-and-half, then add several big pinches of Creole seasoning, tasting before the next pinch until you think it's right.
Cook for 5-10 minutes over medium heat until the sauce thickens.
Add the pasta and toss well.
Let it sit for 10 minutes or so over very low heat, stirring often.
[/directions]
Serve immediately, with lots of French bread and a nice dry white wine.
http://www.gatewayno.com/cuisine/recipes/seafood/crawfish_monica.html