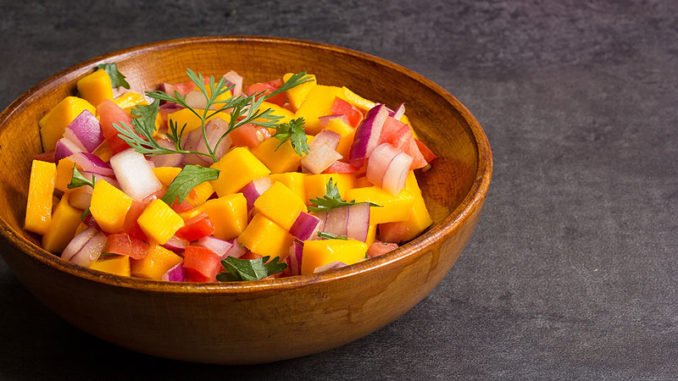 This salsa has many different variations, it can be used as a citrus salsa or with a few other items added you can use it with fresh tuna to create a Poke Bowl.
Ingredients
2 Cups diced Mango
1 Cup diced Pineapple
1 Cup diced Carrots
1 Cup diced Red Onion
1/4 Cup Sweet Chilli Sauce
1/4 Cup Heavy Soy Sauce "Sushi Sauce"
1 Tbsp Sriracha Sauce
Directions
Dice the first 2 ingredients into 1/4 inch pieces
Dice the carrots and red onions extremely fine
Mix all ingredients in a bowl and mix well
Add more Sriracha sauce to your taste.
Notes
This recipe is a great stand alone salsa, but with the addition of julienned cucumbers and sliced avocados you have the makings of a Tuna Poke topping. You can also top the Poke Bowl with small micro greens.