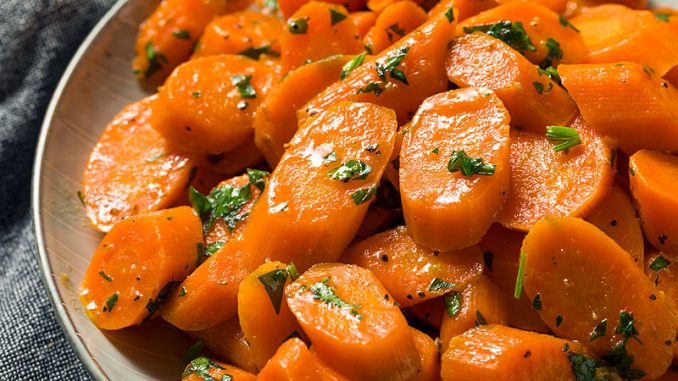 Ingredients:
6 carrots
1/2 cup sugar
1/4 cup (1/2 stick) butter
1 tablespoon water
Directions:
Remove skins from carrots; leave whole or slice lengthwise.
Place in a saucepan which contains 1-inch boiling water.
Cover saucepan and cook until tender, about 15 to 20 minutes.
Drain.
While carrots are hot, add sugar, butter and water; cook until glazed, about 5 to 10 minutes.