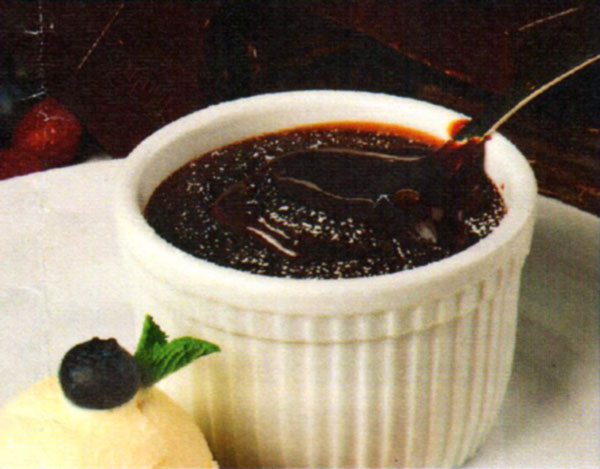 This is one of the featured desserts on carnival cruise lines. If you ask they will give you the recipe. But if you talk with the chef's they will share a few secrets. See Chef tips below.
[ingredients title="Ingredients"]
6 oz. Dark Chocolate
6 oz. Butter
4 ea. Eggs
6 oz. Sugar
2 oz. Flour
[/ingredients]
[directions title="Directions"]
Melt the chocolate and butter
Mix the eggs and sugar and whisk for a few minutes, add flour
Add the egg mix to the melted chocolate and mix
Pour the mix in a greased mold
Bake directly in the oven at 390F for 14 minutes
[/directions]
Serve with ice cream and fruit garnish
Chef's Tips:
Make sure that the eggs are at room temperature and the chocolate is warm enough while making the mixture
Mix slowly to minimize the amount of air in the batter.
Let batter rest over night in the individual serving cups.
Use a water bath when cooking.