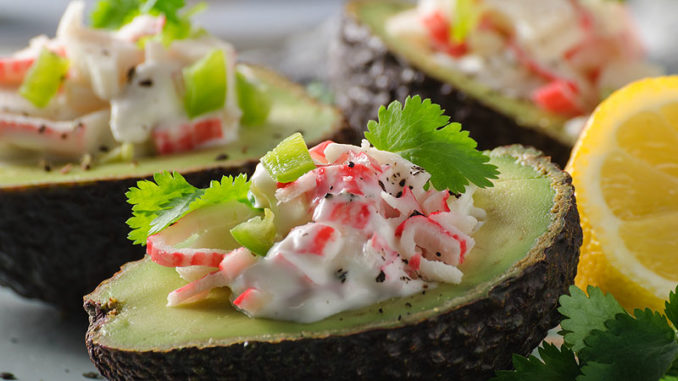 Also known as Seafood salad, this recipe is simple, full of texture and flavorful.
Ingredients:
1 Pound Imitation Crab Meat
1 Cup Finely Chopped Red Onion
1/2 Cup Finely Chopped Celery
3/4 Cup Mayonnaise
1/8 Cup White Vinegar
1/8 Cup Lemon Juice
1 tsp White Sugar
1/2 tsp Celery seeds
Salt to taste
Directions:
Chop crab meat into small pieces, 1/2 inch squares or so, set aside.
Mix all ingredients together in a large bowl except crab meat until mixed.
Add the crab and fold in gently not to break to many pieces.
Refrigerate overnight.
Notes:
I find that when you taste the completed mixture you will have a strong vinegar taste, but after it sets over night, it will be just right.
There are many variation you can do with this recipe, here are a few:
Add boiled shrimp
Stuff tomatoes or Avocados
Add boiled corn
Shred the crab and use it in a sushi roll
Serve with Ritz cracker
Stuff in a pistolet
Add a little hot sauce to spice up life
This a great base for almost any cold seafood dish!